Welcome to
Ron's Hauling
Since 1993 Ron's Hauling served the Bay Area as a professional Hauling and Demolition Company We do small jobs to full structural demolition. We are licensed under a B license with additional classification C21 Demolition and D63 Hauling. We offer a wide verity of services yard clean up, dirt removal, appliance and furniture removal, concrete demo and removal selective demolition such as kitchen remodel to full structure demolition.
In addition we do a lot of work around the house and commercial properties, and if we cant do it… we can refer you to the right person.
Call us and we will be happy to serve you!
If you can't clean it up or remove it,
we can clean it or haul it away TODAY!
Here's all the things we can clean up or haul away
Cluttered Garage
Driveway
Hot-Tub
Shed
Lots that have a lot of debris
Dirt & Concrete Removal
Mattresses
Trees
Shrubs
Removal of patios
Removal of fences
Removal of any household items
Furniture
Waste In Your Yard
Any old cars or boat
Materials that were demolished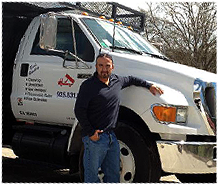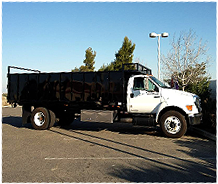 Whatever you don't want, or whetever you need torn down, removed or cleaned… we can do the job with our Bobcats, hauling & cleaning equipment.
Get quality junk removal and demolition service from one of the leading house demolition contractors. Get lowest price for rubbish removal, trash haul,   junk hauling, construction debris removal and other associated services.